John Makdessi has shared his pay slip for his UFC 293 bout against Jamie Mullarkey and he's clearly not happy.
Makdessi fought Mullarkey last weekend on the preliminary card of UFC 293 in Sydney dropping a close decision in his lightweight contest – with all judges in agreement scoring the bout 29-28 in favour of Mullarkey.
MORE HERE: 🚨 Logan Paul SLAMMED online for what he said to Dillon Danis in face to face
The Canadian posted his earnings and well it's a lot lower than you'd think.
He revealed he made a gross show purse of $58,000.00.
But he only took home $28,461.65 after being taxed $26,100.00 – a 45 per cent foreign tax.
The pay slip also shows 'medical', 'airfare' and 'others' deductions.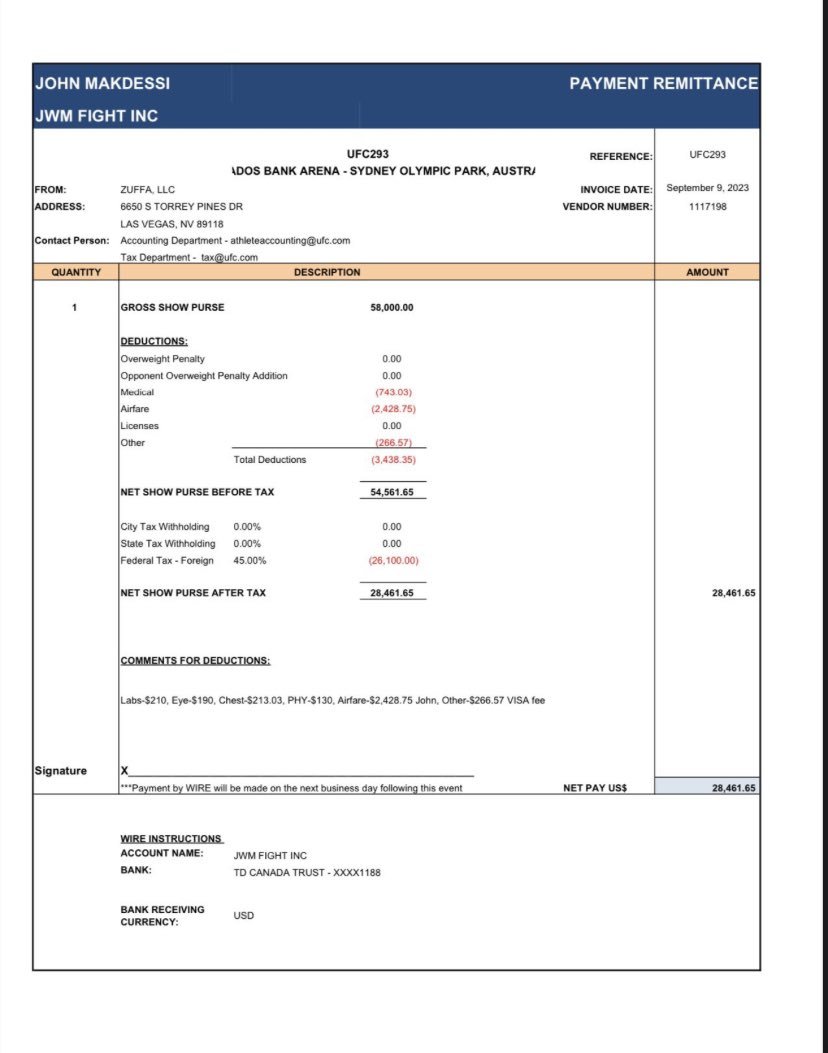 Taking to X (formerly Twitter), he wrote: "I sacrificed my whole life for this sport and put everything on the line. Damn Australian government and the judges robbed me pretty badly."
He has since deleted the post.
Thoughts on the pay? Pretty hefty deduction for fighting abroad. Let us know your thoughts in the comments.